Photography - Tips from Marie Mayer
Marie Mayer from Katoni.no has been working as a photographer for 9 years. With years of experience, she has put together some tips on how to simplify the work process and take care of your work. We asked her which tools she considers indispensable.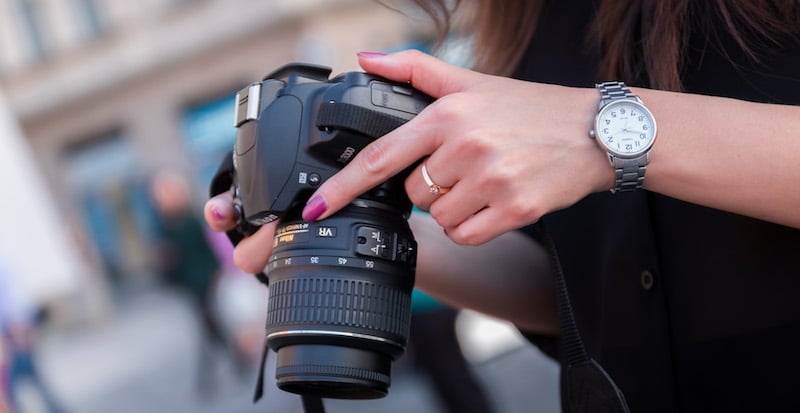 My assignments have ranged from animal photography to concert photography. Depending on what you're shooting, there will always be different precautions, but some things are always on my checklist when I go out to shoot.
Always check your equipment before you go and try to get an idea of the conditions you will be shooting in. I also usually wear dark and anonymous clothes that suit the event. It is optimal if you can blend into the surroundings when you are away. 
Since many of the paid assignments I have are in conditions without optimal light control, I always shoot in RAW format. RAW format is used as a generic term by all camera manufacturers, but can have different names depending on the camera brand you use. The difference from the JPEG format, which most people with a camera know, is that the image is not processed. Therefore you get an image where every pixel of light captured by the sensor is included. In other words, you get more colour and more opportunity to edit your image afterwards.
The last few years I have taken a lot of pictures at concerts or discos. At concerts, flash is out of the question and the light often varies a lot. I've also found that the flash spoils the mood of the image, or the impression I want to capture. By using RAW format, I have more opportunity to edit the image afterwards and it's easier to deliver a good product.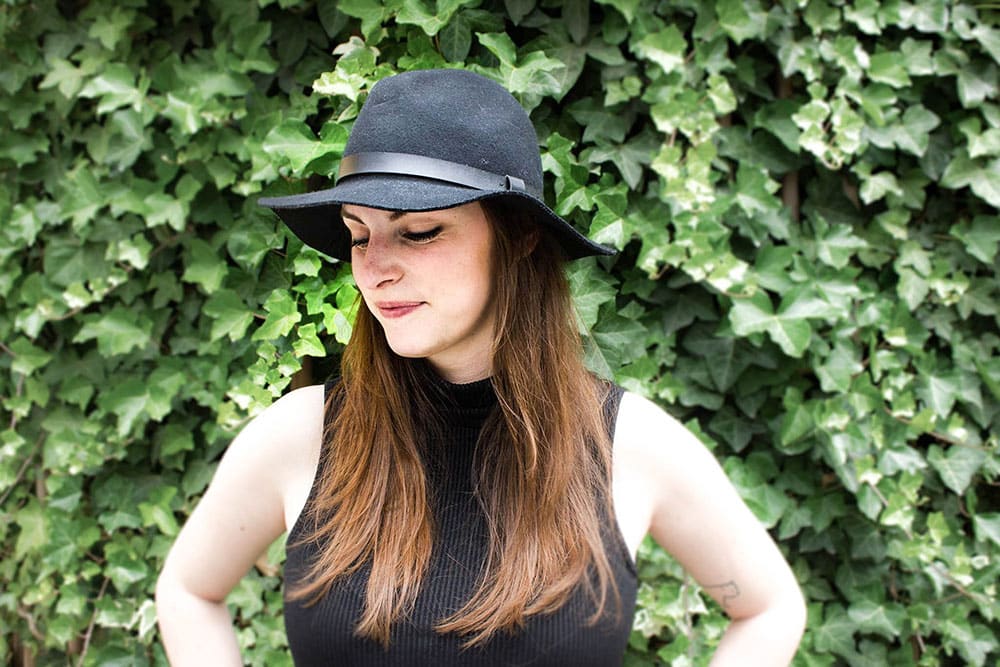 Picture taken with a 50mm lens.
You don't need the most expensive equipment to take good pictures. Even with the KIT lens that often comes with an SLR or compact camera, you can take great pictures. However, I prefer to have the option to vary with other lenses when taking photos.
For portraits I prefer a 50mm lens, but it works well for a lot of other things too. It's one of the cheapest upgrades you can give your camera. A 50mm typically costs around 1000-1500 crowns, and gives you a versatile and lightweight lens. The reason it's great to use for portraiture is that it doesn't distort the propotions very much and allows you to play with depth of field. This means that, among other things, you can blur the background while the person you're shooting remains in focus.
At discos and parties, I like to use a wide-angle lens. The wide-angle lens distorts the image a bit, but most of the time it adds a cool effect and more atmosphere to the image. Wide-angle lenses are a bit more expensive, but can sometimes be found in the 3000 kroner range. It's a fun lens to play with, but also a lot heavier.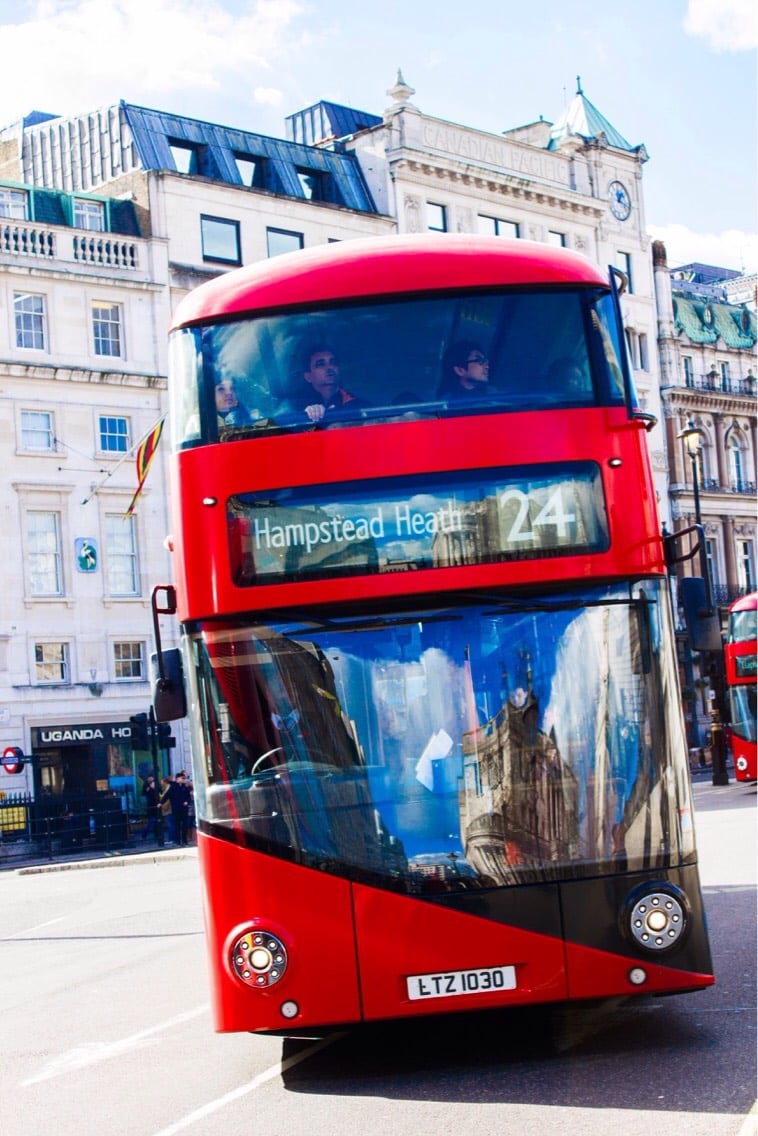 You can shoot with the kit lens - this picture was taken with the 18-55mm kit lens
The amount of photos I take on a paid assignment varies widely, but I've never taken less than 200 photos if it's an event. With that many images, Adobe Lightroom is by far the fastest and easiest to use. Although Photoshop, for example, has more options, I prefer Lightroom as it gives me a better overview of all my images.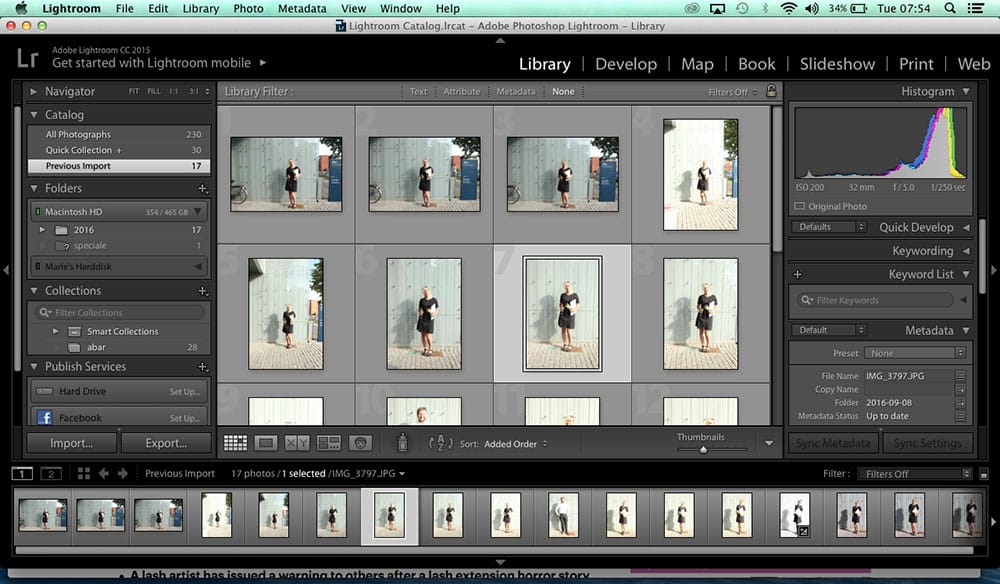 Lightroom has an easy overview if you take a lot of pictures.
Lightroom gives me a quick and easy overview when editing photos. I have the ability to go from one image to another quickly and also get an overview of all the images I have taken. While Lightroom offers the ability to quickly edit light, contrast and color, I can also create and save my own filters (or presets). This way I can streamline my work even more.
Adobe offers a subscription plan with Lightroom and Photoshop for private use. It costs about 92 kroner a month, which is money well spent. There are of course other programs, both paid and free, but it's not something I have much experience with.
So I'd rather recommend something that works for me. If your camera use is limited to photos to be used on Instagram, there are many good and free editing apps for mobile. VSCO, Snapseed and Lightroom, among others, are really good and easy to use.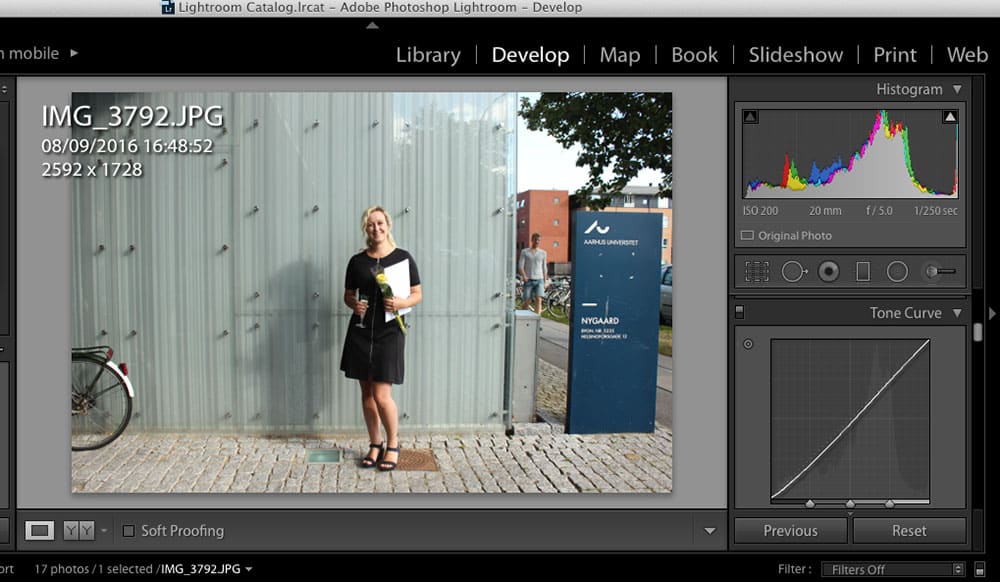 Lightroom is very straightforward and offers the most commonly used editing features.
After a few unfortunate episodes, I can't say anything other than Murphy's Law is an eternal threat. Everything that can go wrong will go wrong at some point. That's why I always try to guard against anything that might happen.
When I'm out taking pictures, I always carry extra of the following in case I think there might be a microscopic likelihood that I'll need it:
batteries

memory cards

duct tape

make-up remover

plastic bags
Also, always remember backup! Both when you take the pictures, but also afterwards. When I edit photos, I have an external hard drive that I use to store the originals. I also make an online backup of my unprocessed images. This way, I am assured that the images won't disappear while I have access to them, even if I don't have my hard drive with me.
Among other things, you can use Onlime to make an online backup. One of the advantages of Onlime is that you can set it to make an automatic backup. For a forgetful type who should make backups more often, this is worth its weight in gold. There's also the option to sync your files across different devices.
As I am often abroad, an online backup system is brilliant. I can't count the number of times I've been away without my hard drive and suddenly needed the photos. It's also important to find a system that suits you and your needs. A good system of your folders and files is essential for keeping track of your work. So create a good structure from the start, because you'll be glad you did. 
One of the reasons I like being a photographer is that you always have room to grow. You try, fail and learn from it. One of the most important things you can take away is to be prepared for technical mistakes. Whether it's with your camera, batteries or laptop. Check your equipment, make sure your batteries are charged, format your memory cards and always remember backups.
---
We hope you like Marie's tips and advice 😊 If you have any questions about online backup of your files, just contact us.