A whole new way to experience your memories
All your videos and photos in one place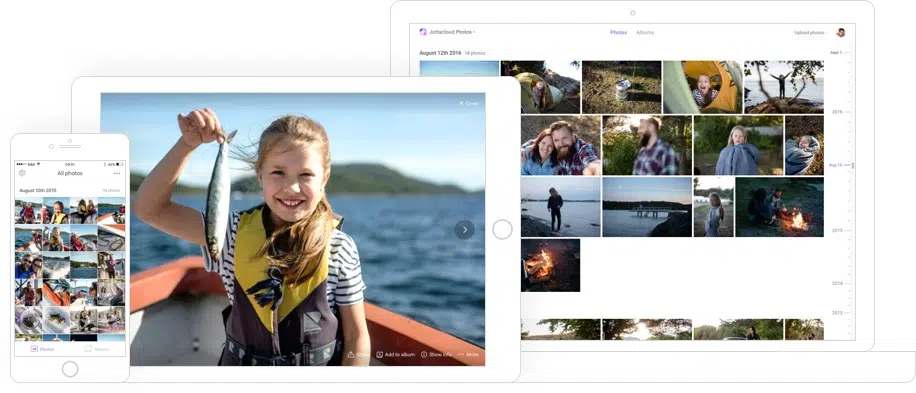 We take photos and videos like never before, but organising and storing them can become a headache for most. You probably know the scenario where you've taken pictures on your phone or with your camera and suddenly there's no more space. You end up cursorily transferring the files to your computer and after a few times it gets messy and you can't bear to sort or look through them.
Photos are stored on phones, tablets, computers, external hard drives, USB sticks, memory cards - in other words, your photos are out of control! And that's a shame.
Onlime can solve the problem for you - the feature is called 'Photos'.
When you back up your photos, they will automatically be organised in one place. That's whether they're being backed up from a PC, Mac, phone or tablet. You can see all your photos in one place, organise, experience and rediscover your photos in a whole new way.
You can create albums and share them with friends, who can add photos to it themselves.
And the biggest advantage? - It all happens directly in the cloud! Your memories are safe, and they've never been easier to experience.
Backup your photos and videos
Everyone needs their photos to be in a safe place. They have great sentimental value and are a source of rediscovering memories that have been made over time. It is therefore important that there is enough space for them and that they are kept in a safe place.
With us, all your photos are stored in Norway. This means they are secured in Norway, which means you as a user are covered by one of the world's strictest internet privacy laws - unlike services like Dropbox and Carbonite, which are located in the US.
Read more: Onlime versus Dropbox.
Plus, there's enough room for all your photos - you have unlimited space, and they'll be stored in their original size and quality, of course .
By having all your photos in one place, it's possible to rediscover memories from earlier in your life. You can quickly and easily scroll backwards and forwards in time and see your photos from months and years ago - both on your computer and directly on your phone.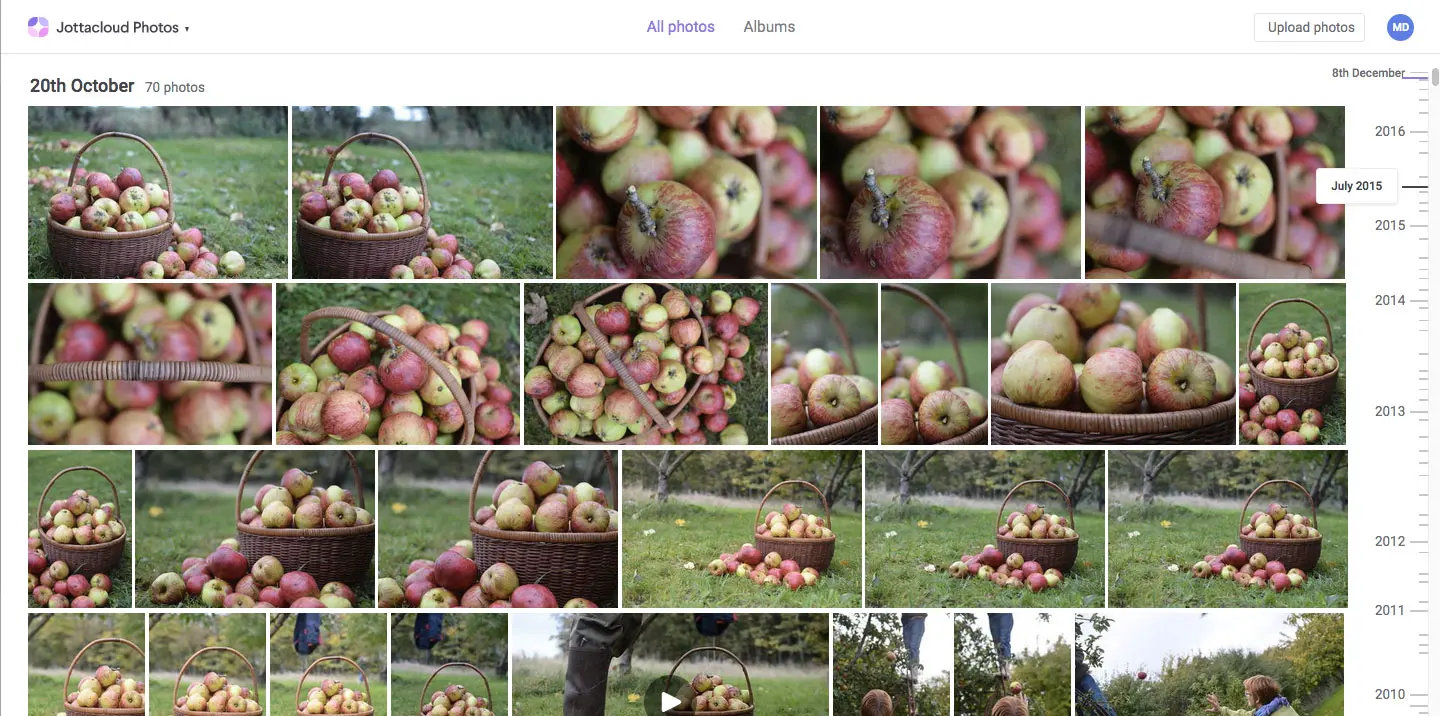 All your photos are automatically organised by time and place. Plus, you can create your own albums with the photos that represent an event in your life.
You can also create shared albums with friends and acquaintances to organise photos together. This could be an album full of photos from your skiing holiday!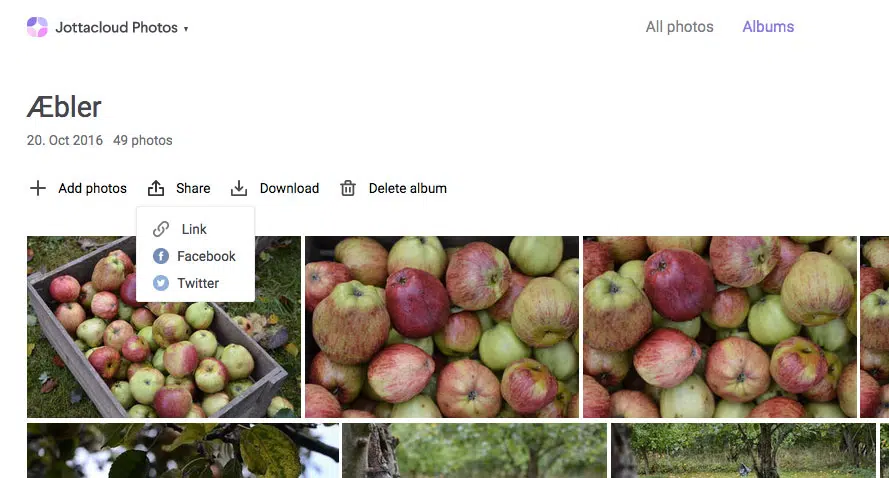 Free up space on your phone
Space on your phone is at a premium and it's bound to run out. You may even find it hard to figure out which photos and videos you already have backed up.
Our app for phones and tablets can automatically delete your local photos and videos - after they've been backed up to the cloud!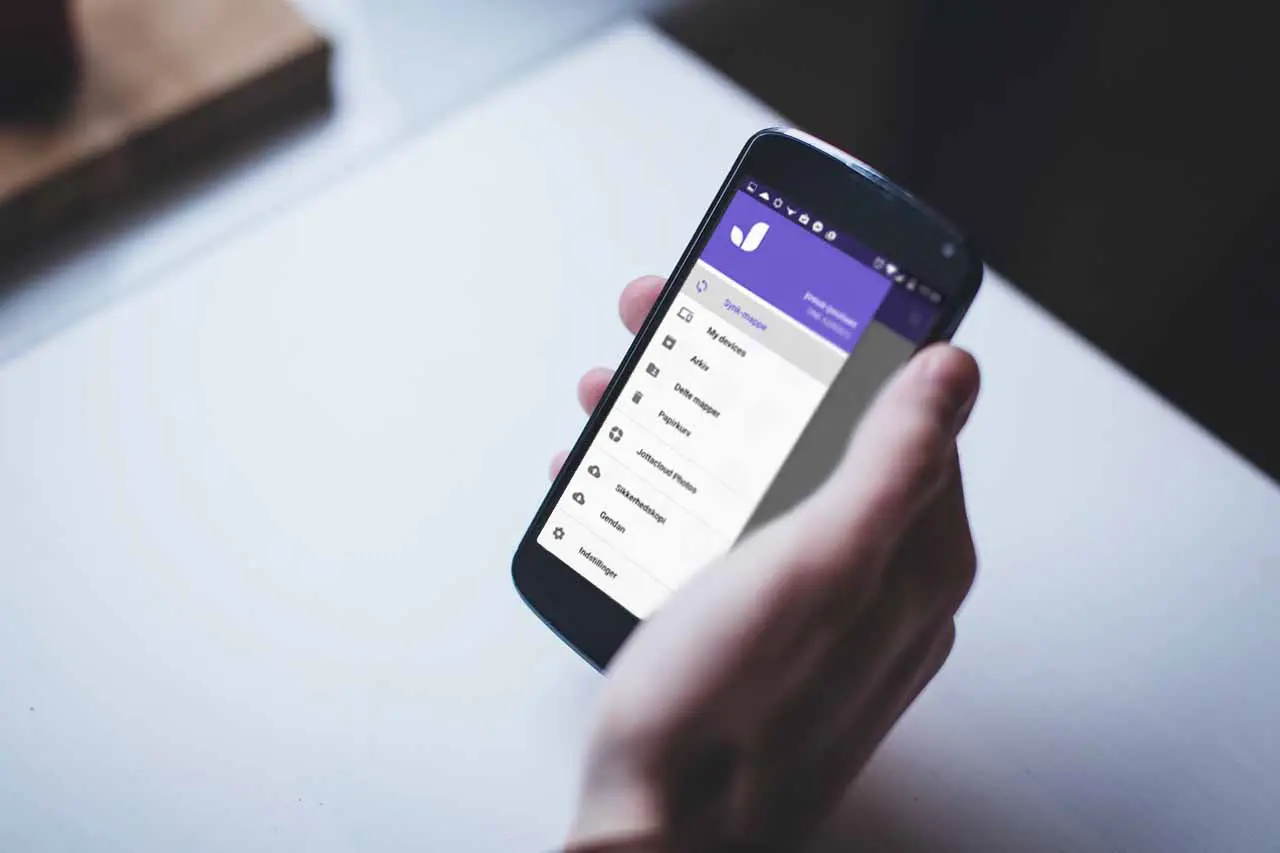 Have full control over your photos
You can always see what photos and videos have and haven't been backed up - right on your phone.
This is not a feature you need to purchase - it's standard and included in all plans 🙂
We're sure we can help provide a more controlled view of all your photos and videos. At the same time, they are secured in the best possible way, should something happen to your computer or phone, for example.
It's not just your photos that need securing
Your photos and videos are important and need to be secured. But maybe you also have files, documents and digital projects that you don't want to see perish in a computer malfunction?
Of course, in addition to photos and videos, you can also automatically back up your folders and files to the cloud from your computers.