New collaboration: Onlime x myway
Our new collaboration makes everyday PC & Mac use less hassle and more secure.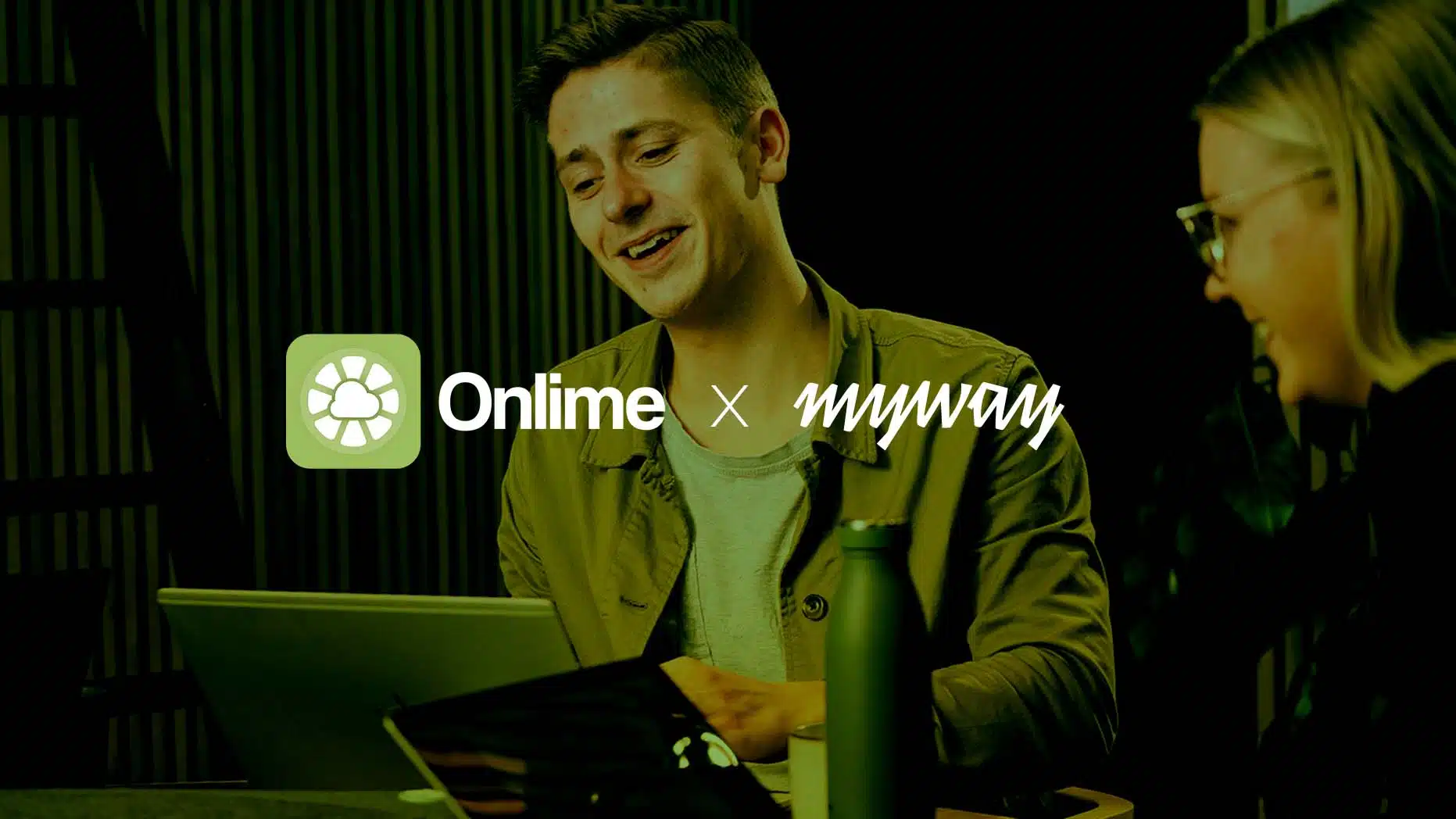 We are pleased to present our new collaboration with Myway, a new Danish concept that together with Onlime is a game-changer for those who want a more easy, safe and hassle-free experience using a PC or Mac in everyday life.
Myway is a subscription computer for a fixed low monthly price - including insurance, replacement, repair and top-notch technical support.
Onlime-myway-The collaboration is a win-win, where you always have a laptop that works and an automatic cloud backup of your files with Onlime - for when the computer is replaced or repaired.
The collaboration is a natural fit, as Levi Rauff - partner at Onlime - explains:
"We often help customers out of the ordinary with various computer problems that are not really related to our cloud service. By working with myway, we want to help more consumers in a more sustainable direction - both in terms of time, peace of mind, wallet and environmental impact"
Less electronic waste - and a better PC & Mac experience
Many computers can be fixed, even though you may find that they have stopped working or become slow.
In fact, Denmark is a record low recycler of electronics - so bad that we are below the EU target and on par with countries like Slovenia and Greece(ing.dk ️)
Myway ensures that your computer does not end its life prematurely by servicing and replacing the part that is broken.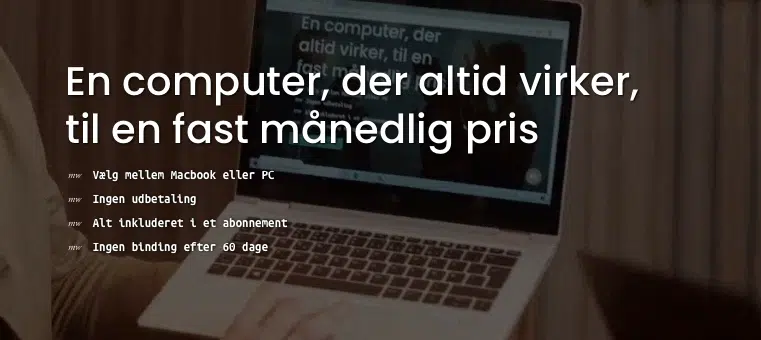 If you choose myway, you'll help reduce electronic waste. And you avoid the high cost of buying a new laptop.
You also avoid technical hassle and extra costs for repairs, and you contribute to a circular consumption of electronics that protects the environment and the Earth's resources.
You can subscribe to the computer that suits your needs - from an economical but robust everyday computer (Lenovo Thinkpad) to a high-performance PC and Mac computer.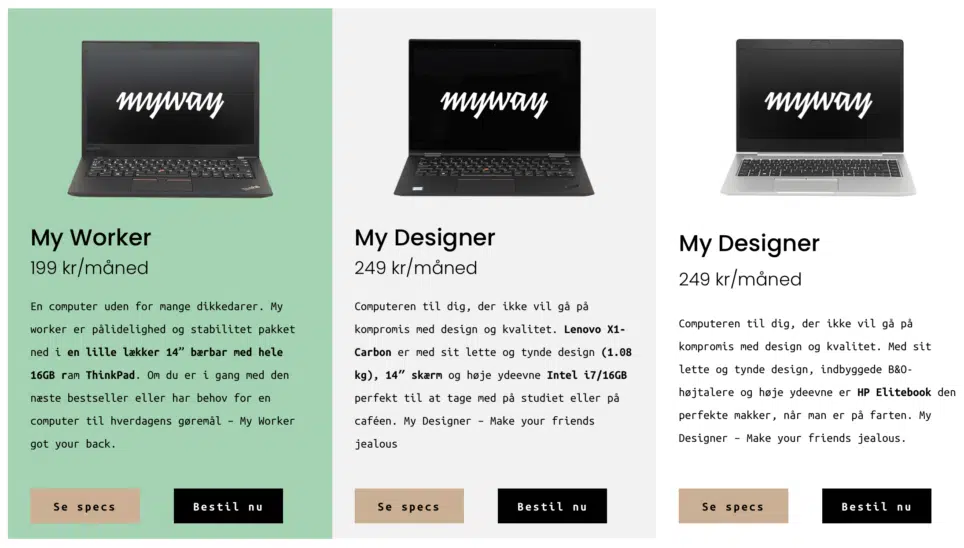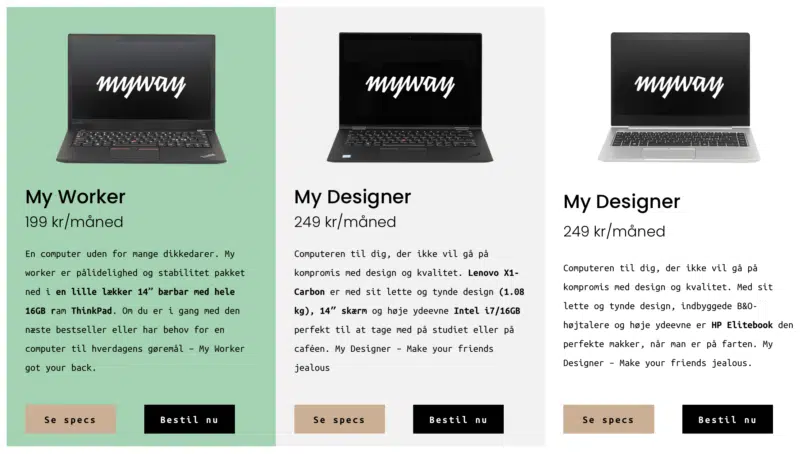 Myway offers subscriptions from just 2 months, so you can try it out without a long-term commitment. You'll also receive a charger, a case and a surprise.
If your computer breaks down, simply return it and get a new one within 24 hours, after myway receives the old one.
Onlime apps and programs work perfectly with a myway laptop myway. You are responsible for installing Onlime and choosing which folders you want automatic backup of.
If you have an accident or no longer want a laptop from mywayyour files are safely stored on Onlime, so you can quickly retrieve all your files again.
Read more about myway on myway.dk
Thank you for reading!