Which subscription should I choose?
Read about the differences between Personal and Family and choose the right plan for you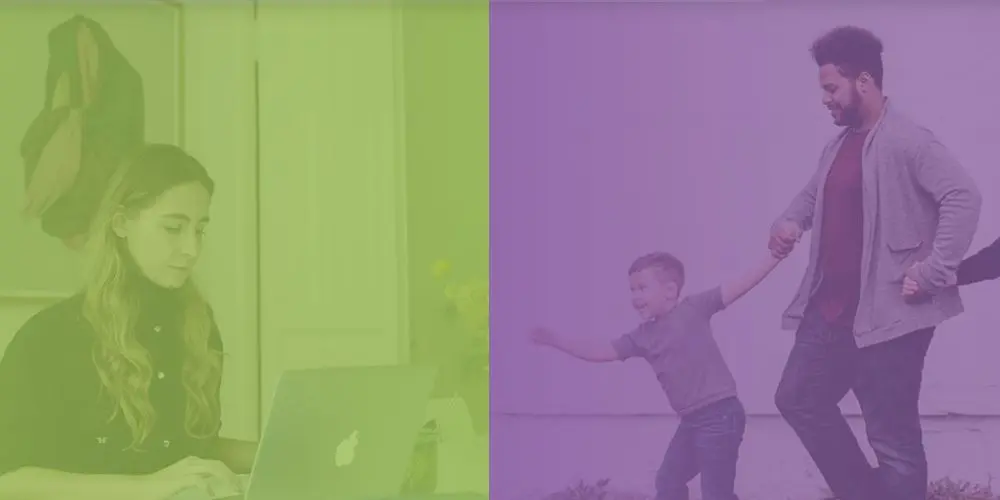 Considering which subscription is best for you? In this post, we break down the differences between Personal and Family. We'll look at different scenarios - maybe you'll recognise one that matches your needs and wants?
If you are an existing customer, you can always change your subscription on My Onlime.
Don't have an account? Sign up for free and try all the features of the service.
Want to read about how to use our Onlime? Jump down to the section.
First of all, we outline the basic differences between the two plans: the number of user seats and the amount of space in the cloud:
Personal

has 1 user space

Family has up to 5 user places
Personal

has free space in the cloud

Family has 5 TB (5000 GB)
User seats mean separate logins to the service - i.e. a separate email and password per user.
Cloud space is limited to 5 TB on family plan. This is because more people generally use more space than one.
Example 1: I only need to store files in the cloud myself
If you answer yes, it's simple - choose the personal subscription. Here you get one login (email and password) to log in to Onlime from all your devices.
The space in the cloud is free with the personal subscription, and of course you get free support from us.
Please note that you need a business subscription if you need to use the service in a business.
Example 2: In the family, we each need to store files in the cloud - separately. Privacy, please!
Here too, the answer is simple - choose the family plan, where you can be up to 5 separate users and share 5 TB (5000 GB) of cloud space.
The family plan allows you to allocate how much space each user account can use. And everyone in the family is welcome to use our Danish support.
Files in the cloud are separate and private, as each person has their own separate login. You can choose to share files between you as you wish. Also consider creating a shared photo albumwhere you can easily share photos and videos directly from your smartphones.
Example 3: I store both private and shared files - and only share some files with family
Here you can make do with a personal subscription to store both private and shared files.
Families who choose a personal plan often have shared files such as family photos stored on a computer or external hard drive. From a computer, you can back up both shared and personal files. Even if you only have one login, you can choose which folders and files to share.
So you can choose a personal plan if you're happy to share files with family via a share linkand if family members don't need to secure their own files on the service.
Example 4: Everyone in the family can access files in the cloud - we can settle for an Individual subscription.
This is not a problem - just choose it individual subscriptionand share the one login with the rest of the family.
You can log in to Onlime with this single login and install the apps on all your devices. You separate your files in several ways - either create folders in the cloud for each person, or choose the automatic backup, which automatically saves files in the cloud under the name of the computer.
Please note that everyone can see all the files in the account. If you want separate access, choose the family plan. As an account owner, you can always switch subscriptions from My Onlime
How do I use the Jottacloud service to store my files?
All subscriptions give you access to our service. Through apps and browser access, you can store, backup, sync and share files via the cloud from all your computers, smartphones, tablets, etc.
You can freely install the apps and use the service from all your computers, smartphones, tablets and browsers - there's no limit to how many.
The features of the apps vary slightly depending on how we use our devices. For example, the mobile app is more simply designed, focusing on backing up photos and videos via the intuitive photo timeline.
The app for Windows and Mac is more advanced because we often have a greater need to customise the service to our individual needs - for example, which folders to back up and when.
If you need to transfer large or many files from your computer, the Windows/Mac app is the one to use.
If you log in to Onlime.dk, you can transfer smaller amounts of files. The website always gives you access to your files from all your devices - and you can easily move, copy and share files/folders as you like.
You can share files and folders with other people - either via a sharing link or a personal invitation.
---