Affectation value, time and money - Securing your digital assets

Appreciating a subject can be a science in itself. If you're working with tangible items like groceries or cars, it's a bit easier as there's a market to give you an idea of what it's worth, but it's a different story if you're pricing less tangible items like valuables, digital or personal possessions.
In many such cases, more than just market value comes into play. Backing up your files is an insurance policy, and it can therefore be easier to abstract from the actual value.
That's what I'm going to get into with this post - what's a backup really worth?
You probably know the feeling that you have something that you love and can't bring yourself to throw away. It could be a piece of furniture or a small item that you've carried with you throughout your life. Even though the item might not have a very high sale value on, say, dba.dk, you still think it's worth a lot to you. This is called an affection value, or as the Big Danish describes it:
"Affection value, legal term for interest attached to a thing but not reflected in the value of the thing in trade and commerce. In the case of damage to property, no compensation is paid for sentimental value.", Den Store Danske
Digital assets in particular also have affective value. Just think of your digital photos, documents with written down thoughts and notes or other projects you have used the computer for. All are things that have value to you, but may not have a sale value. If you lose your digital assets, you cannot apply for compensation and there is no insurance to cover them unless you have a backup of them.
For this reason, many people want to back up their files.
The cost of lost data in crowns and hours
If you use your computer as a work tool, as most of us probably do, you're bound to have projects and files that you've spent hours on. This may be in the context of your work or study, where it has required many hours of work in front of the screen.
You might recognise the scenario where you've been writing for hours on a document and then suddenly realise you've forgotten to save.. and it's really nice to save and know that all your work is saved for next time.
It's very important to store your stuff on your computer, but it's just as important to back up the files you've saved so they're safe in case your whole computer fails.
Consider for a moment how many hours are behind the things you have on your computer? That's a lot, and if you convert that into an hourly rate, that's a lot of hours and money that could go up in smoke.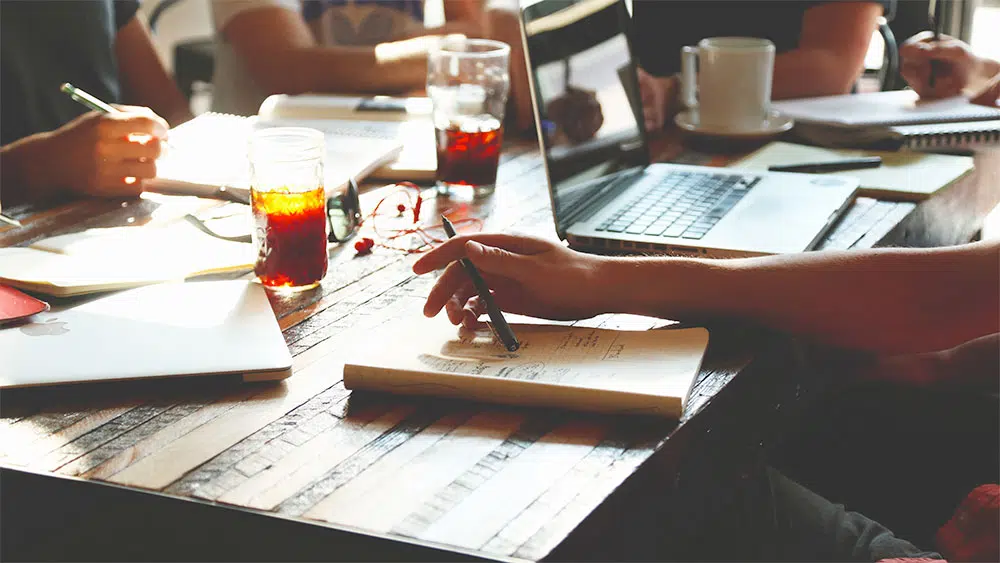 A backup is an insurance on a par with the contents insurance
You probably have contents insurance, which covers your belongings and valuables in your home in case they are stolen or your home catches fire. In these cases, your insurance will cover you for the amount of money you have insured.
However, some things, such as photographs, documents and personal belongings, may not be returned to you.
Backing up your files is an insurance policy for your digital assets. And if your computer has an accident and you lose your files, you can get them back the way they were. This is important, as there is no insurance that can financially compensate you for your digital possessions.
If you do not back up your files, this is something you should consider very strongly. Many people have pictures, files and other digital assets on their computers that are invaluable, as they have usually been stored for many hours and cannot be restored if lost.
The vast majority of people can see the idea of having a backup of their computer's files. There is a great sense of security in knowing that your files are safe the day your computer gives up and that you can get them back. That said, of course you shouldn't rely on just any service, because there are many out there.
At Onlime, we have chosen to have servers in Norway, as it gives all our customers the assurance that their files are secured in the best possible way. At the same time, Norwegian legislation gives you the best conditions as a cloud user. No one will see your files - not even the authorities unless they have a warrant from a Norwegian court.
This is a huge advantage over American services like Dropbox, Carbonite or Crashplan.
Since the advent of the computer in the consciousness and everyday use of ordinary citizens, new forms of ownership have emerged. Property no longer has to be physically understood as land and buildings, but can now also be described as digital. Much information, data and digital files are private property that needs to be protected by the individual from unauthorised parties, such as hackers who want to steal your data with a view to resale.
You need to protect your computer from such attacks and, in addition to backup, it is recommended to have a good malware program and a VPN connection. The latter protects your internet connection so that it is virtually impossible to track or intercept your activity on the web.
VPN
Read more about VPNs on our big topic page.
We hope you've got some things to think about when considering what a backup would be worth to you.
If you have any questions, you are of course always welcome to contact us.