Information & technical details
Privacy policy & guarantees
We safeguard your data and protect your right to privacy.
We do this because we are committed to making a positive contribution to our communities. At Onlime.dk we do not use your data, or knowledge about you, for commercial purposes - thus your journey does not become a product that serves us.
As a user of Onlime.dk, you are protected by the GDPR. This gives you a wide range of rights, such as knowing what we use your data for and to be forgotten.
Even before the GDPR, we protected users by storing your data in Norway. Norway in particular has had one of the world's strictest laws on protecting our information on the internet for many years.
Overall, this means that your files and information are not monitored and cannot be accessed without a warrant from the Norwegian court. The circumvention of court orders is a problem in many places around the world. In particular, many US services such as Google, Microsoft Facebook and Amazon have been subject to mass surveillance by the US Secret Service.
Read more: NSA mass surveillance with PRISM programme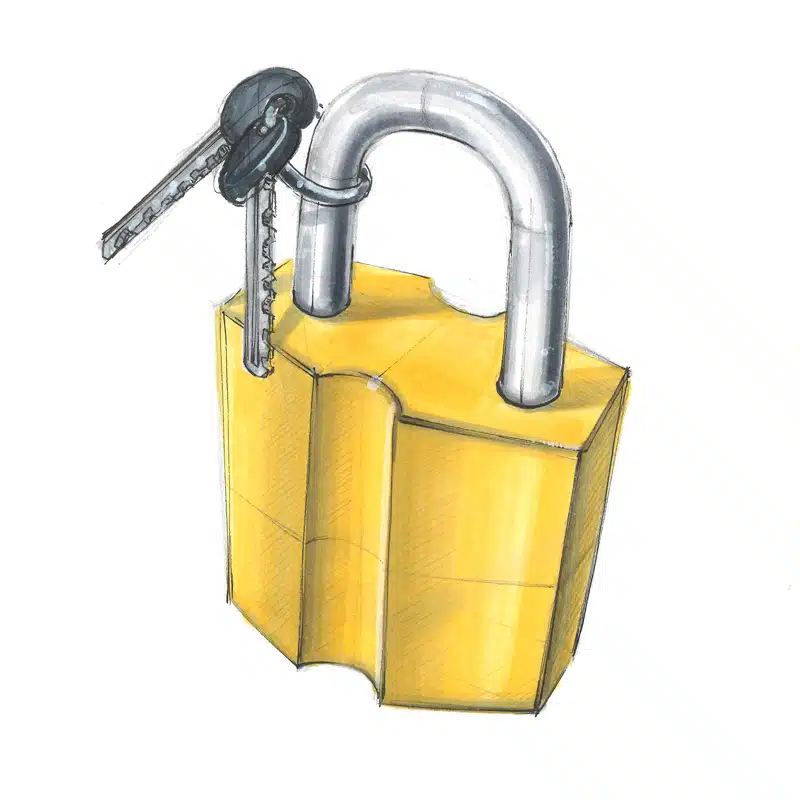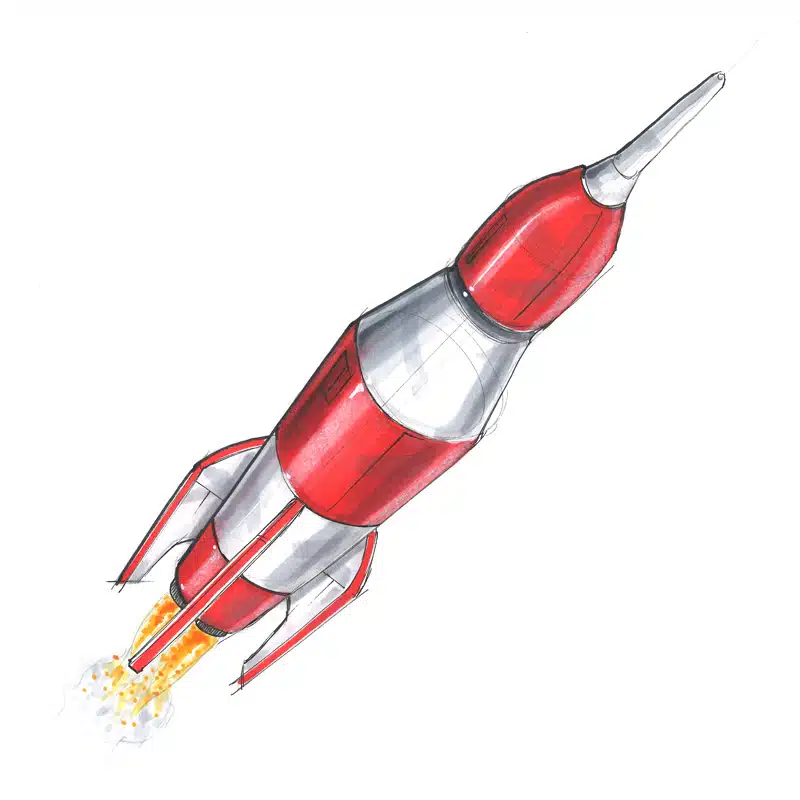 Transfers
Your data is encrypted during transmission to the data centres
Traffic on this site and through our service is encrypted with 256bit TLS 1.2 AES encryption.
Your computer "talks" to other computers when you visit websites, use internet services and stream.
Information is therefore constantly flying through the internet that can identify you or is otherwise valuable to you. It could be your card details when you shop, or personal photos in your online backup.
When you visit our site here or access your files with us, all information and data is encrypted. This means that the information is locked and made unreadable with a unique key. The key is stored and if you do not have it, your data is unreadable.
Datacentre
Your data is stored encrypted in our data centres.
All files are stored on our servers, which mainly run Linux.
The data centres are of the highest quality and are located in Oslo and Stavanger, Norway. Here in the background you see the data centre in Stavanger, which like a former NATO bunker is solidly protected under 100+ m. granite.
Both physical and virtual security measures are of the highest industry standard, including emergency power, HVAC cooling, Argonite fire protection system, electromagnetic pulse protection, firewall and advanced monitoring.
The data centres are connected to fibre connections from several different ISPs to ensure maximum bandwidth and delivery capability.
Technical documents are available on request.
Read more about the data centres at Greenmountain.
The data centres comply with the following ISO standards:
ISO 9001: 2015 Quality Management Systems
ISO 27001: 2013 Information Security Management System Standard
OHSAS 18001: 2007 Occupational Health and Safety Management
ISO 14001: 2015 Environmental Management System Standard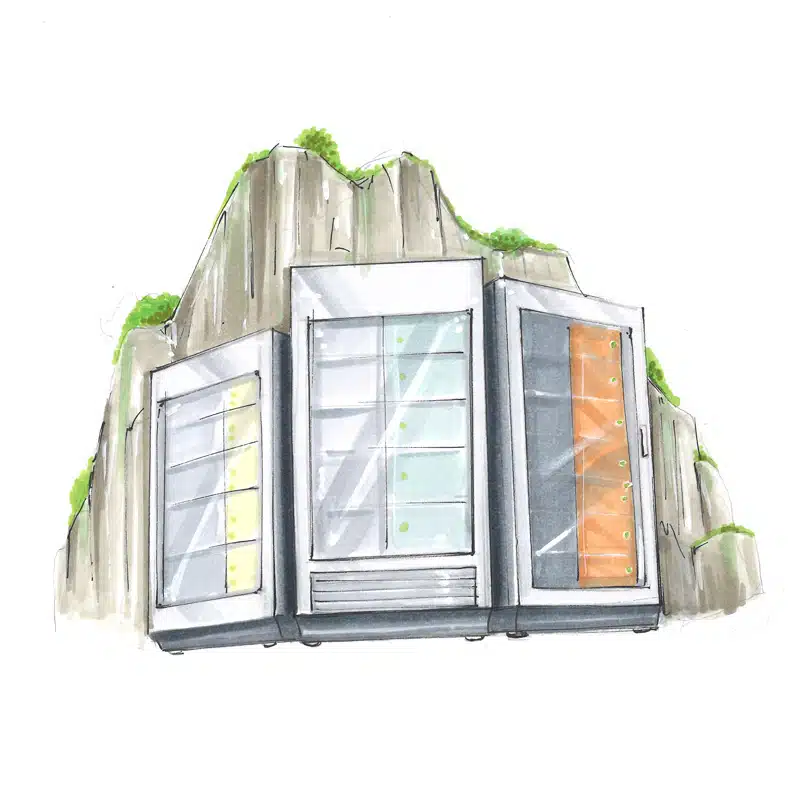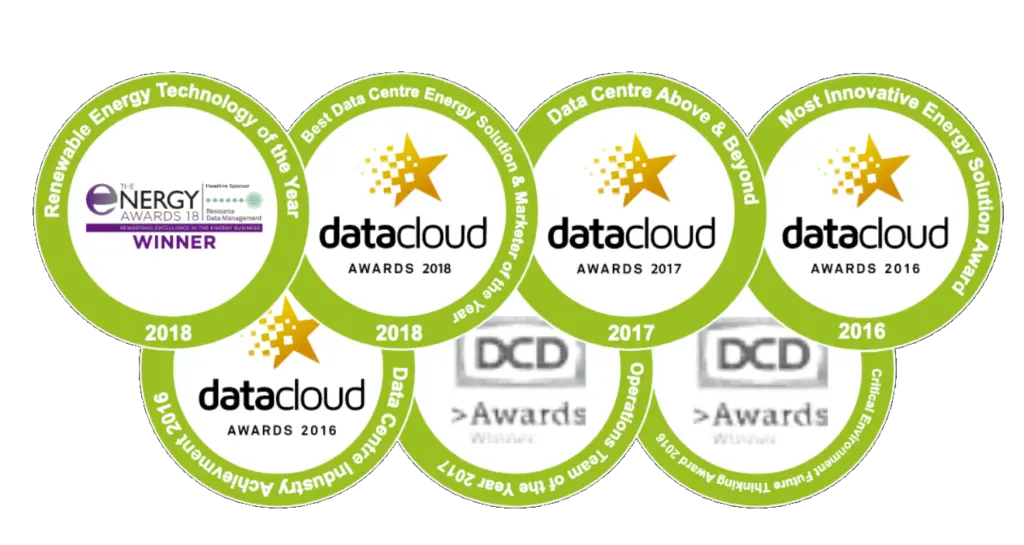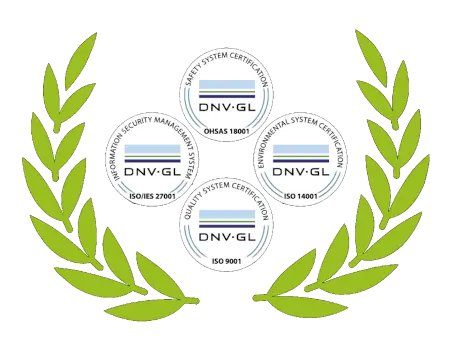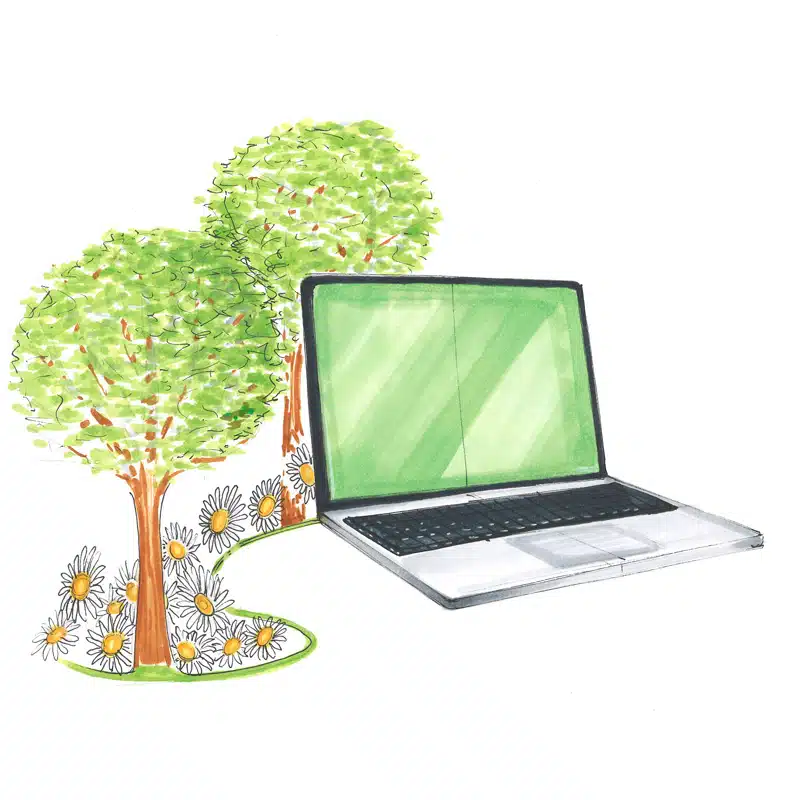 100% green energy
Onlime uses data centres powered by green and renewable energy.
The internet and online services are not insignificant in the Co2 equation - quite the opposite. The major impact on the environment is due to the power consumed to run the servers that securely store and transmit our files.
We use data centres in Norway, which are operated by Digiplex and Green Mountain. Almost all energy is generated by wind and hydro power from Norway's many rivers and streams.
Through a partnership with ECOHZ, it is possible to secure 100% green and renewable energy to power the servers. Specifically, the green energy is supplied from one of Norway's largest rivers - the Gudbrandsdalslågen.
Although we are on target to run data centres on 100% renewable energy, we are constantly working to reduce the overall environmental impact.
Read more: ECOHZ - Guarantees of Origin (GOs)
Read also: How dirty is your data? (Greenpeace)