Protect yourself - the ultimate safety set-up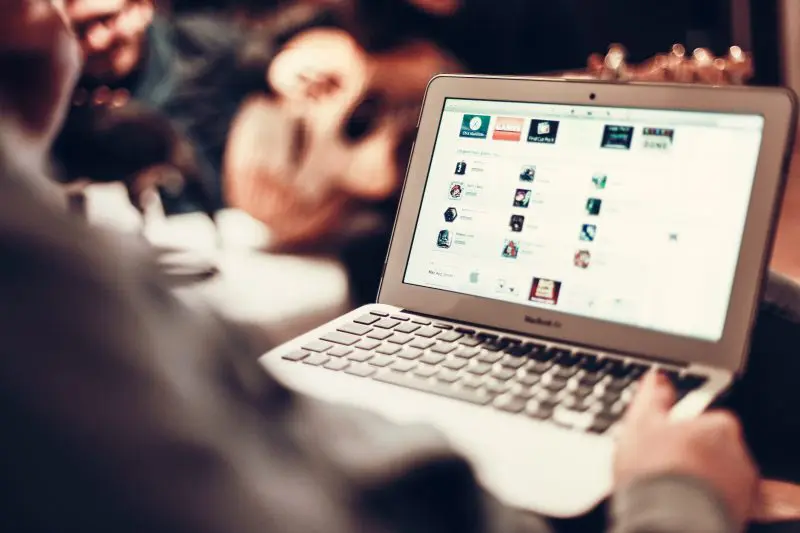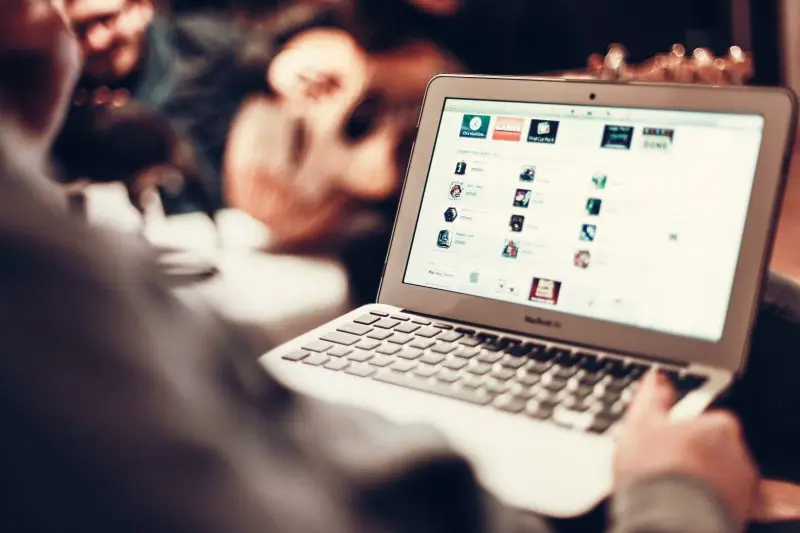 It's the peak season for cyber attacks. One of the cybercriminals' most popular weapons these days is the infamous Ransomware.
Ransomware encrypts the victim's files and then charges a ransom to decrypt the files again. The ransom is paid in a cryptic currency to an IT criminal who can be located anywhere in the world. (Almost like the plot of a Hollywood spy movie).
And how widespread is it?
At the time of writing, a new ransomware attack against a private user is registered every 10 seconds by the Russian IT security company Kaspersky Lab. For businesses, it is a new attack every 40 seconds.
So there are good reasons to be scared when you surf on your computer at home.
In this blog post, I will show you how to prepare for the threat by increasing your IT security with the right set-up on your computer.
I'll show you how to prevent Ransomware - and protect your precious files. Don't let the IT criminals win!
Antivirus
Not your only tool
You probably have an antivirus program running in the background on your computer. And maybe that makes you feel safe.
But you know what antivirus programs remind me of? It reminds me of when I learned to ride a bike.
I was six years old and terrified to lift my feet off the ground and onto the pedals. The only thing that could give me a sense of security was if my father held on to the help bar behind my bike. On one fateful day in the family garden, after thousands of attempts, I finally got enough speed on my bike. But then the bike's handlebars suddenly became harder to hold on to. I looked back over my shoulder and realised: my father had let go of the handlebars. I looked forward again, and the sight came as a shock. I was heading into the garden hedge at what felt like 200km/h.
AV! So I learned to ride the hard way. But what I also learned was that the feeling of safety does not always equal real safety.
And with antivirus, the same principle applies.
It is at best a marketing stunt that some antivirus programs should intercept 100% of all viruses. This would require the programs to know about all newly discovered viruses before they were launched. In the IT security world, a security hole in software that the vendor does not yet know about is called a zero-day vulnerability.
New security vulnerabilities are impossible to predict before they are exploited - even for antivirus software, which must therefore continuously update itself to match the current threat landscape.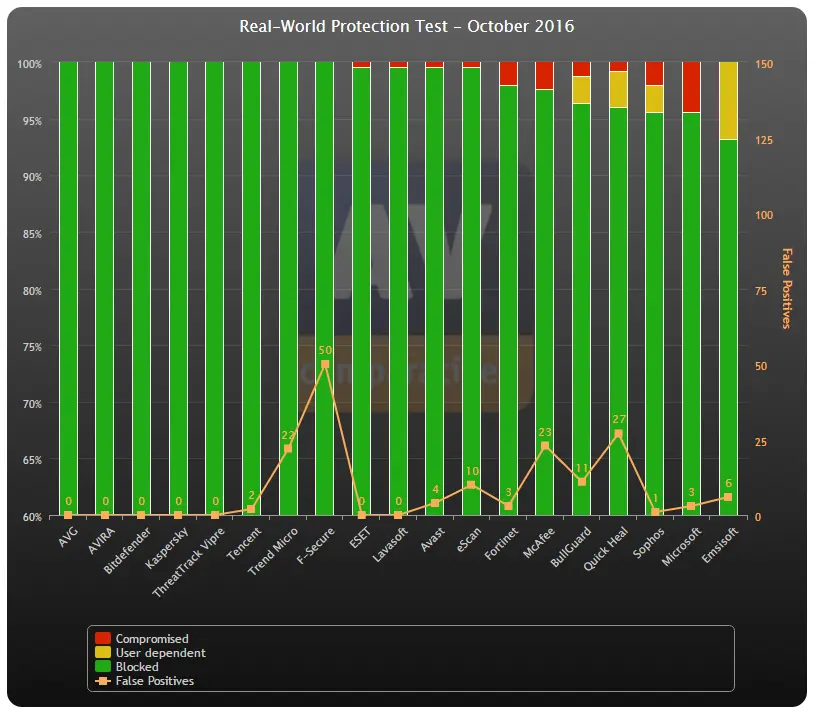 Testing the most popular antivirus programs
Antivirus programs do not give you 100% security.
I'm not trying to underestimate the power of antivirus. The right antivirus program can protect you from a sea of viruses. What you should know, however, is that antivirus does not block all viruses - and certainly not all security threats.
So what should you do?
You should still have an anti-virus program on your PC (and mobile), but you should not put your trust solely in the program.
It's all about choosing the right programme. This can be a jungle for the average consumer, with so many suppliers on the market.
There are differences in how many and which threats each antivirus program detects. It might sound logical to use more than one antivirus program to cover multiple viruses, but you shouldn't. They can work against each other.
To help you choose the right supplier, take a look at the AV-Comparatives organisation. AV-Comparatives regularly carries out independent tests of the most prominent antivirus programs on the market.
Anti-malware
The new antivirus?
While today's worst cyber threats are hardly viruses, many security applications on the market are still marketed as antivirus. Virus is just a branch of malware, while malware is a parable term for all malicious programs.
(Malware, by the way, is a compound of "malicious software").
So the ideal security software can protect you against all kinds of malware - not just viruses (although that's a utopian scenario).
Although they are called antivirus, most modern security programs can also intercept several of the other types of malware. So why don't vendors rename their programs anti-malware?
It's simple.
Since computer viruses hit the headlines in the 1990s, security companies have focused on fighting them. Hence the term "antivirus", which has stuck ever since.
It's all about marketing: most people know about computer viruses, but not everyone knows about malware.
This is perhaps why Malwarebytes (a well-known anti-malware program) markets itself as making antivirus obsolete. They are trying to change the public's perception of antivirus as the dominant protection software.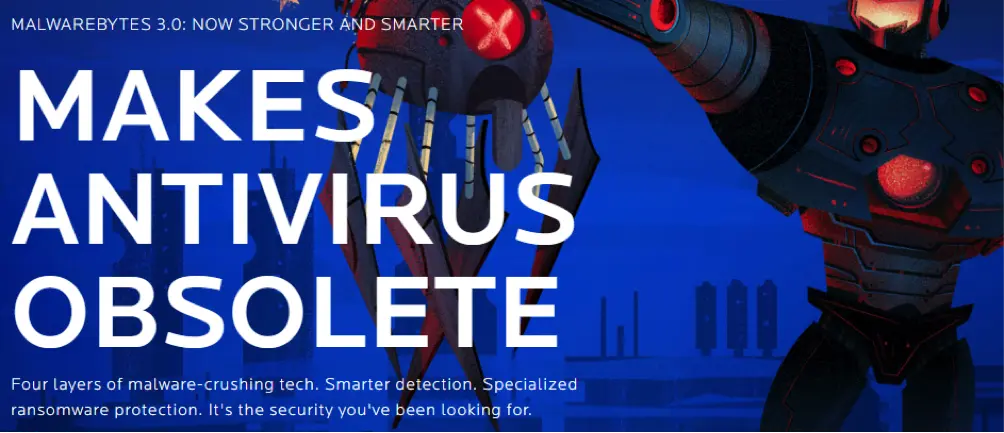 Antivirus and anti-malware programs are therefore synonyms in many cases. Both programs focus on malware.
Run one of the two on your computer - and choose your vendor based on the features of the specific software rather than the name of the product.
Alternatively, you can check out Danish Anti Explorator, which has a wide range of advanced malware blocking options, as well as Danish support!
Backup
Your digital safety net
No matter how much security software you install on your computer, you will never be completely protected. That's why your best protection is to back up all your important data.
Maybe you already have a backup of your files on e.g. an external hard drive or other removable media. However, this is far from the safest way to back up your files today.
The most important thing about a backup is that it must be restorable.
What good is a backup if it's hit by the same cyber attack as your original data?
You should place your backup separately from your original data - At Onlime, we of course recommend that you have an online backup at all times. It is both automatic and more secure than backups on e.g. an external hard drive. 
Read more about backup at Onlime
VPN
Surf the internet worry-free and be safe.
VPN is another way to protect your digital privacy. When you use the internet, you leave behind a multitude of traces that allow third parties to identify you. In many cases this is relatively harmless, but there are exceptions where your data ends up in the wrong hands and can be misused.
You may already know what VPN is. Maybe you already use it, but want to know if you're doing it right. Or maybe you know nothing about VPN but have heard it's something you should use. In any case, you should consider very carefully whether VPN is also for you.
These days, and inevitably in the future, with the rise of globalisation and the dilution of privacy lines, you'll benefit greatly from a VPN connection. In this post, we'll go in-depth about what VPN is, why you should consider using it and what options it offers.
Become wiser
Learn more about VPN and how it can secure your digital life on the internet.
The most important safety tip
Be critical and think twice.
Ignorance is the biggest reason people get infected with malware.
In emails and on social media, cyber criminals use phishing (fake messages) to get you to click on infected links.
Many times, phishing messages have recognisable features:
- Spelling errors
- Poor grammar
- Excessive use of fear or time pressure.
Just see the example below (which is not from SKAT):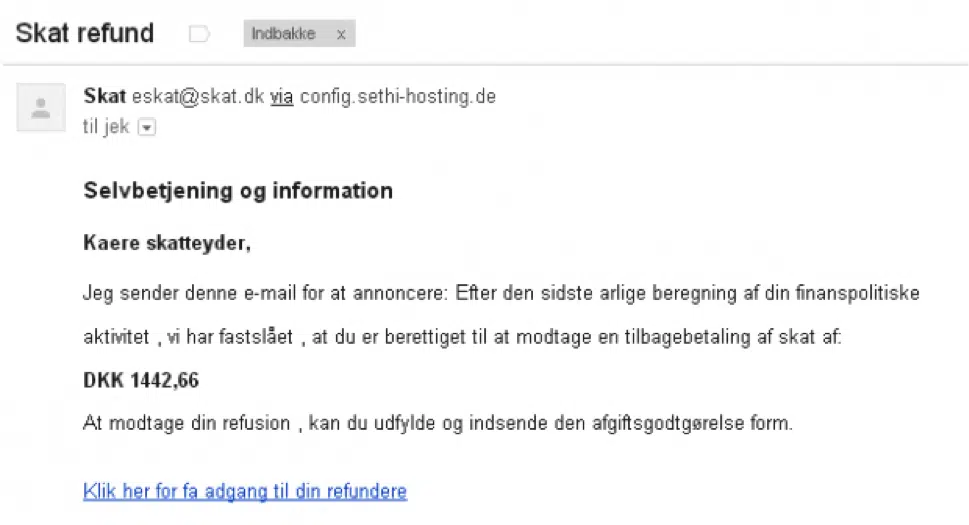 We can laugh at the poorly translated messages, but it only gets really dangerous when the IT criminals write in flawless English.
IT criminals can also make phishing messages interfere with your legitimate messages, making it almost impossible for you to sort out the malicious emails in your inbox.
The best thing you can do is think twice before clicking on a link or attachment. And by all means, never enter your personal details over an email or text message.
Conclusion
The ultimate security setup.
With threats like ransomware rampant on the web, you should be aware of your IT security. With a single click on a link or attachment, you can risk all your files on your computer being locked by a malicious cybercriminal.
In this article, I've reviewed the ultimate setup when browsing the web:
Antivirus/anti-malware
Backup
Secure DNS / VPN
Caution
I hope you found it useful to keep the IT criminals away. If you have any questions, please feel free to contact us.