Create a user at Onlime and get free Word, Excel and Powerpoint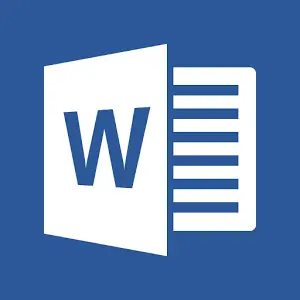 A user at Onlime includes free Word, Excel and PowerPoint and is available to all our users, whether you have a free account or not.
Create a free user at Onlime and get 5GB of cloud space and access to Word, Excel and Powerpoint - for free!
A free user does not expire, so you can use the applications as long as you need them.
In this article we tell you how to get free Word, Excel and Powerpoint through us - and that's without any strings attached or any other fine print 😊
Word, Excel and Powerpoint have moved to the cloud
Word is a program that most people with a computer have become familiar with. Since its introduction in 1983, it has been a digital text tool that has contributed to the digital writing revolution and the likelihood that you haven't heard of the program before you chose to read this blog post is almost non-existent.
Many probably associate the programs Word, Excel and Powerpoint to be programs that need to be installed on a Windows PC and run from there. But that's no longer the case.
Today, all three programmes can be used in their online versions directly in your internet browser. It's both fast and easy, and you always have a backup of the documents because you work with them in the cloud.
Gone are the days when you had to use old versions of Word because you didn't want to either update to a newer version or pay for it. Office programs are well known and work very well, which has always made the price tag for the programs high.
Free Word? Is that right?
We are pleased to offer all our users access to Office Online and thus free Word Online, Excel Online and Powerpoint Online.
And that's even if you want to settle for a free user!
We don't ask for your credit card when you sign up, nor do we limit your free use to a specific period, such as 30 days, as many others do.
A free user with us is valid for as long as you want it.
Free user
See what you get with a free user at Onlime
✓ 5 GB space + all features
✓ Free access to Word, Excel and PowerPoint in the cloud
✓ No debit card required
✓ No fee or commitment
Of course, if at some point you want more space in the cloud, you can buy a subscription that suits you.
You can choose between a subscription for Individuals with free space or a subscription for Families.
If you create a free user, it's easy to get started with Office Online. Just follow our help article or contact us for guidance.
FAQ about Free Word with Onlime
What does free Word mean?
When you create a user on Onlime, you get free access to Word by virtue of your user. There is no time limit or expiration of your user, so you are not forced to take out a subscription to get Word. We also don't harvest your data to make money off of it just because you have a free user with us.
Do I need a subscription to use Word?
No, you don't need a subscription to use Word with Onlime. With a free user comes free Word and 5GB of cloud space. If you want more space, you can upgrade with more space from My Onlime - but it's completely optional.
Which version of Word do you offer?
The version of Word that you can use at Onlime is called Word Online. It's Microsoft's cloud-based version of Word, which means it's constantly updated with new features and security.
Once you have created a free user, you can log on to Onlime.dk from where you can create and edit Word, Excel, Powerpoint documents directly in the cloud.